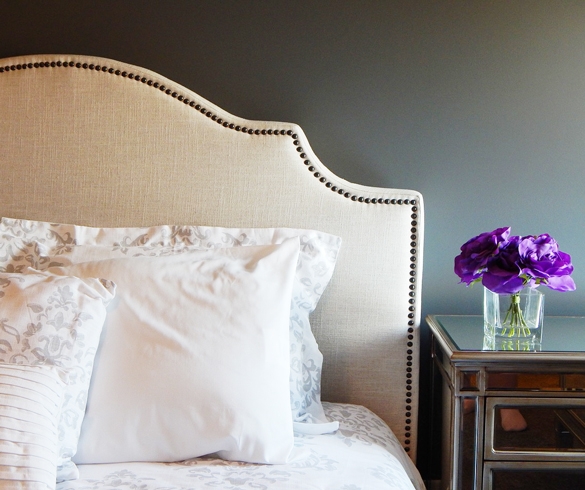 Five DIY Headboard Styles to Revamp Your Bedroom

When it comes to keeping your bedroom décor fresh and chic, it can be difficult to know where to start – especially when you\'re working on a budget. Here are five great do-it-yourself options that are easy enough for people of any skill level to accomplish without professional help.
If you\'re looking to update the bedroom, look to the focal point of the room – the bed itself. You can start by replacing sheets or adding accent pillows or a sham, but to really enhance the over-all effect, look to the headboard. There are several different DIY options that achieve very different looks. Here are a few:
The pallet headboard. If you\'re looking to upcycle, check out this pallet headboard tutorial. Not only will you be finding a second use for the pallet, but the pallet appears more rugged and relaxed.
The upholstered and repurposed headboard. For a more polished and classic look, check out this upholstered headboard tutorial made from an old door. With step-by-step instructions and a video tutorial, anyone can master this headboard.
The fabric headboard. Whether you own or rent, you can always save money by using a beautiful piece of fabric or tapestry and a curtain rod. The best part about this headboard is it can be quickly taken down and reassembled elsewhere if you decide to move. Alternatively, you can create a cushioned fabric headboard that can be disassembled and packed easily should you change locales as well.
The modern headboard. This particular approach is simple and budget-friendly, while remaining natural and eco-friendly. For a modern headboard, simply purchase a piece of plywood from your local home improvement store. Take it home to sand, stain and seal it and simply stand it up behind your bed. For extra embellishments, consider decals from online shops such as Etsy.com.
The natural headboard. For those feeling especially crafty, check out this tutorial for a wood and wicker natural headboard. This piece is so well-done; it looks as though it cost a fortune.
No matter which style you choose, your bedroom is sure to look as though you spent a fortune one a designer headboard, but you\'ll sleep sound knowing you saved a bundle.
Source
eLivingToday.com