As the weather cools, we're spoiled for choice as the season's bumper crop of fruits and vegetables offers up a tantalizing and delicious range of bold flavours and textures. While navigating the grocery store aisles and farmers' markets this fall, consider packing your bags with a variety of seasonal functional foods.
Functional foods are defined as foods that likely have a beneficial effect on our health beyond basic nutrition. While nature provides us with many whole foods that help to optimize our health, the broad umbrella of functional foods also includes fortified, enriched, or enhanced foods.
Examples of these foods are easily found during a trip to the grocery store, such as fortified orange juice or infant formula. While functional foods may help promote wellness, it's important to note they can't make up for poor eating habits.
By knowing more about the specific health benefits of fall's functional foods, you'll be better able to make choices that allow for promoting and maintaining your overall health. When you're ready to head into the kitchen, let the following recipes serve as creative inspiration as you cook up some of the best ingredients this season has to offer.
Cauliflower Breakfast Bowls
Cabbage Roll Stew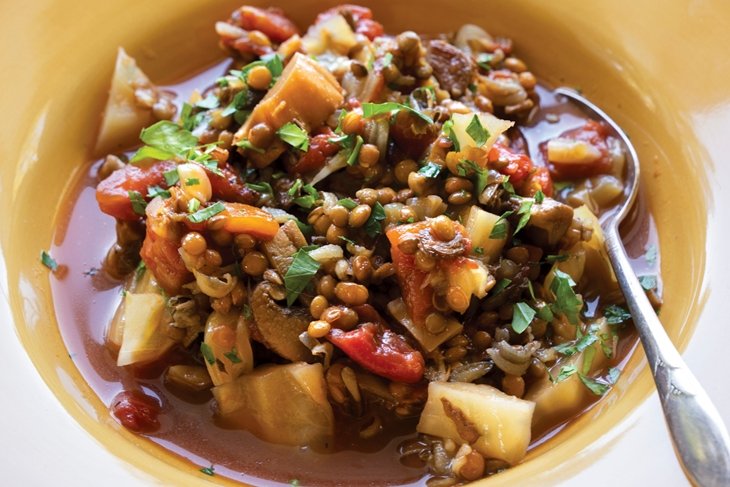 Double Pumpkin Muffins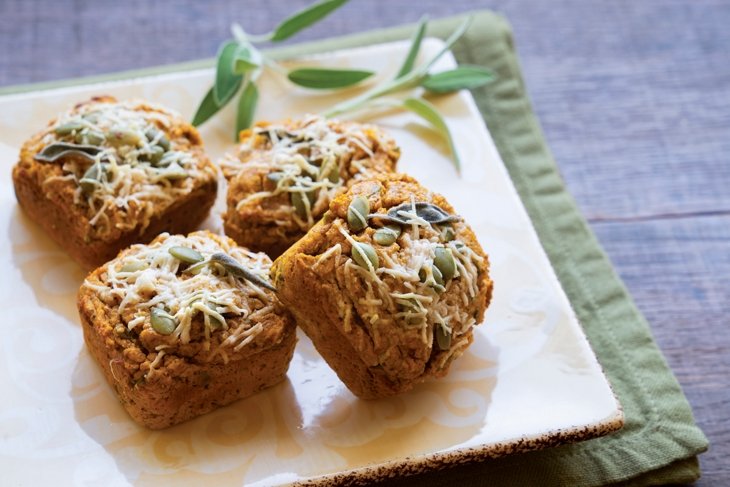 Coleslaw Stuffed Sweet Potatoes
Cranberry and Fennel Chicken Bake
Fall's superstars
Functional food
Health benefits
Apple
As well as being beneficial to our heart and gut health, apples contain a variety of beneficial phytochemicals, all shown to be powerful antioxidants.
Cauliflower
Cauliflower is one of the best plant-based sources of an essential nutrient called choline—important for many body processes, including supporting a healthy nervous system, metabolism, and DNA synthesis.
Walnuts
Walnuts are a wonderful plant source of omega-3 fatty acids, which are a type of polyunsaturated fat. This type of fat has been shown to have positive effects on cholesterol levels, blood pressure, and brain function.
Mushrooms
A good source of vitamin D, mushrooms also contain a good amount of selenium, a mineral that works as an antioxidant in the body.
Cabbage
Belonging to the Brassica genus of vegetables, cabbage contains an array of antioxidants that can help lower the risk of certain diseases and reduce inflammation.
Pumpkin seeds
Pumpkin seeds are one of the best sources of magnesium, which is important in muscle and nerve function, blood sugar regulation, and heart and bone health.
Pear
Pears are a good source of fibre. Eating a diet rich in fibre has been shown to lower the risk of developing diabetes and promotes good digestive health.
Sweet potato
Just like pumpkins, sweet potatoes contain beta carotene, which becomes vitamin A in the body. Vitamin A is an important antioxidant in supporting good eye health and cell regeneration.
Red beetroot
The antioxidant and anti-inflammatory properties of
beetroot is well documented and mostly due to its high
content of nitric oxide.
Cranberries
Cranberries are a powerful source of antioxidants that assist in everything from reducing inflammation to improving blood pressure and boosting immunity.
Pumpkin
A pumpkin's orange colour is due to its carotenoid content.
One of these carotenoids, beta carotene, is found in high amounts in pumpkins and is converted into vitamin A in our bodies. Vitamin A is an important antioxidant linked to a lower risk of certain cancers.
Lawren Moneta is a chef, food stylist, and recipe developer who is looking forward to enjoying all the great tastes of this fall season.