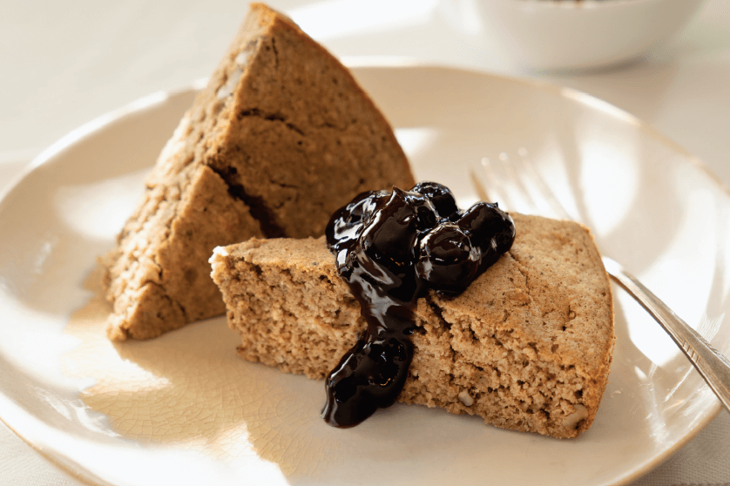 Gifting the mom of the household organic flowers or a gift card to the spa is a great way to celebrate her special day. But if you really want to do something memorable and show how much you care, surprise her with a healthy, home-cooked breakfast or brunch. 
After all, nothing says "you have a special place in my heart" like a stack of impressive fluffy pancakes. But if you're looking to get a little fancy with your kitchen play, you can eat up plenty of your morning. This is a problem if you enjoy hitting the snooze button on lazy weekends.
This is where meal prepping comes in handy. Stay ahead of the game by preparing most of your breakfast eats in advance. Try one (or all!) of these nutritious, forward-thinking breakfast and brunch recipes that prove the best Mother's Day meal is the one you've already made, giving you more time to spend with that awesome lady in your life.
Banana Pancake Pie with Zesty Blueberry Sauce
Crispy Chocolate Granola Raspberry Parfaits
PB & J Toast Salad
Huevos Rancheros Egg Cakes
Carrot Cake Oatmeal Loaf with Maple Braised Apple
The gift of food
Use these ways to show you have Mom's food-hungry heart in mind on her special day.
Start with the best
Up the ante of your celebratory meal by relying on nutritious, organic, and sustainable ingredients. This will truly make it a happy start to the day.
Mix it up
For a gift that keeps on giving, consider making up batches of food mixes such as a dried legume soup base in a jar, a fanciful bottled vinaigrette, a DIY flavoured herbal tea mix, or a dry pancake mix.
Cooking 101
If Mom has a particular culinary interest such as baking bread, consider gifting her a pass to a local cooking class. Culinary studios and bakeries are increasingly offering this hands-on experience.
Serve it up
Present your Mother's Day breakfast and brunch meals in some new reusable and sustainable vessels such as colourful bamboo bowls and Mason-style jars that she can keep for further use.
Suds up
Always remember that a spick-and-span kitchen after your meal prep will also be greatly appreciated.
This article was originally published in the May 2020 issue of alive Canada, under the title \"Start Your Mom's Day.\"