Coconut oil is a true multi-tasker. This laudable oil offers seemingly unlimited benefits—and unlimited ways it can be used. Try these exciting new tips to supercharge your nutritional, health, and beauty habits with that much-loved coconut oil jar in your pantry.
Coconut oil is so much more than the latest culinary craze. We could write an ode to this tropical treasure, waxing poetic about its health properties and beauty benefits. How shall we use thee, coconut oil? Let us count the ways.
01
Improving heart health

Before being deemed a culinary darling, coconut oil was said to cause high cholesterol and heart disease because of its saturated fat content. Researchers are now seeing coconut oil in a new light, however, as it may actually promote heart health by boosting our levels of "good" HDL cholesterol.
Opt for virgin, unrefined coconut oil, which contains more nutrients than refined, bleached, or deodorized varieties.
02
Combatting stretch marks
A natural, cost-effective treatment for stretch marks? Yes, please. Some massage therapists and pregnant women report that massaging coconut oil into the skin can help reduce and prevent stretch marks.
Rub coconut oil on affected areas two to three times daily.
03
Guarding against diaper rash
Coconut oil can also soothe babies' diaper rashes. It possesses antibacterial and antifungal properties to help fight infections while calming skin irritation.
Check out the David Suzuki Foundation's website (davidsuzuki.org) for simple DIY baby care recipes, including a diaper rash cream made with coconut oil.
04
Fighting dry cuticles
Massage coconut oil into your nail beds to combat dry, peeling cuticles. This gentle treatment can leave you with baby-soft hands.
Alternatively, you can soften toes and soles by slathering feet in coconut oil and covering with thick socks or wrapping in a towel for 30 minutes.
05
Conditioning damaged hair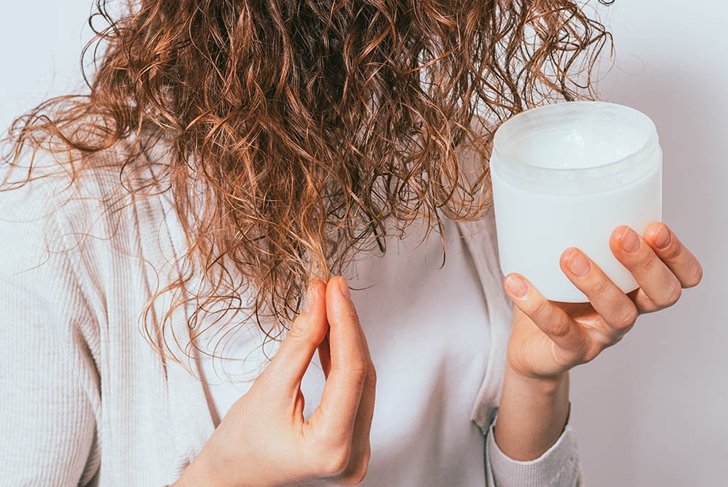 A chemical-free conditioner for damaged hair might sound like a dream, but coconut oil is the real deal. Here's how it's done.
Massage 3 to 5 Tbsp (45 to 75 mL) melted coconut oil into hair from roots to tips.
Secure hair in a loose bun and cover with a shower cap or old T-shirt.
Leave on for two hours or overnight to let the oil sink in.
Wash hair as normal to remove oil.
Don't have time for a full conditioning treatment? Smooth frizz and flyaways by applying a tiny amount of coconut oil to dry hair.
06
Soothing chapped lips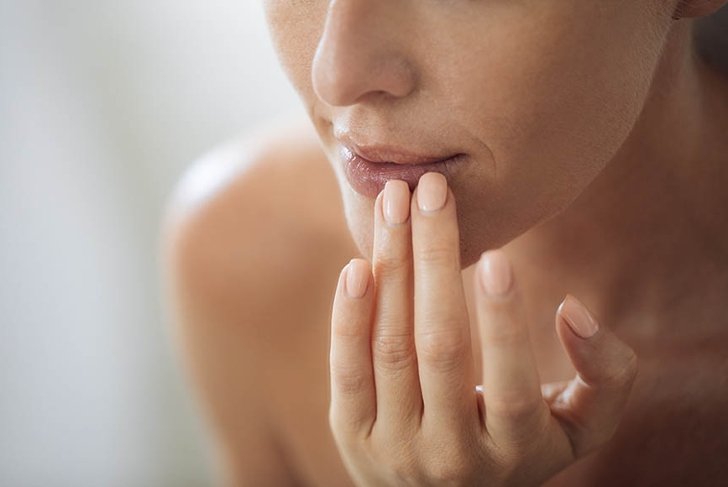 Don't forget to let your lips in on the softening action. Coconut oil can moisturize chapped lips and add a touch of sheen—plus, it tastes great.
Keep some coconut oil in a small container for a DIY, on-the-go lip balm.
07
Battling acne breakouts
Breaking out? Coconut oil is rich in anti-inflammatory fatty acids, so applying it to acne-prone areas may help ease redness and breakouts. If you have very sensitive skin, however, keep in mind that coconut oil might clog pores.
Test coconut oil on a small patch of your face for a few days. If all goes well, apply a dime-sized amount all over face and wait for 10 minutes before putting on makeup.
08
Calming sun-burned skin
Let's face it—the occasional sunburn can happen despite our best efforts. Aloe vera gel is a well-known remedy for peeling and inflammation, but coconut oil can also do the trick.
While useful for emergency after-sun care, coconut oil shouldn\'t be used in place of your usual sunscreen, as its SPF is insufficient to keep skin from burning.
09
Taking a truly clean bath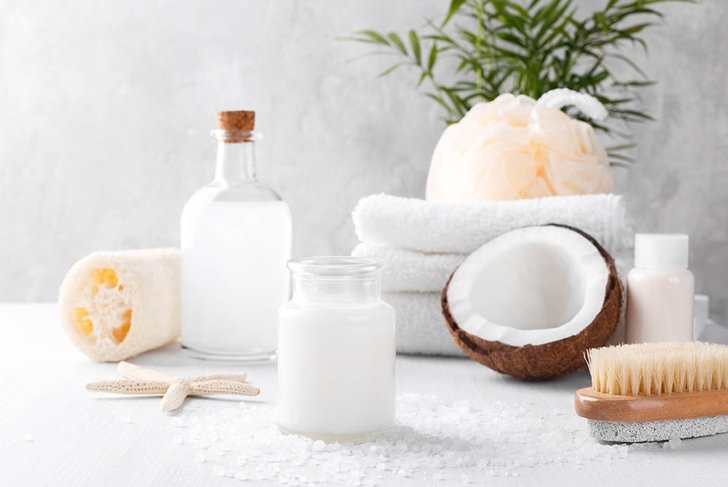 Conventional bath products may be overflowing with questionable chemicals, including preservatives, fragrances, and dyes. When we soak in warm water, our skin becomes even more susceptible to absorbing those chemicals. For a bath that's really clean, add natural moisturizers such as coconut oil to water.
Open pores by soaking in a warm tub for 10 minutes, then add coconut oil to bath water. This will help your skin retain moisture.
10
Sauteeing for amazing flavor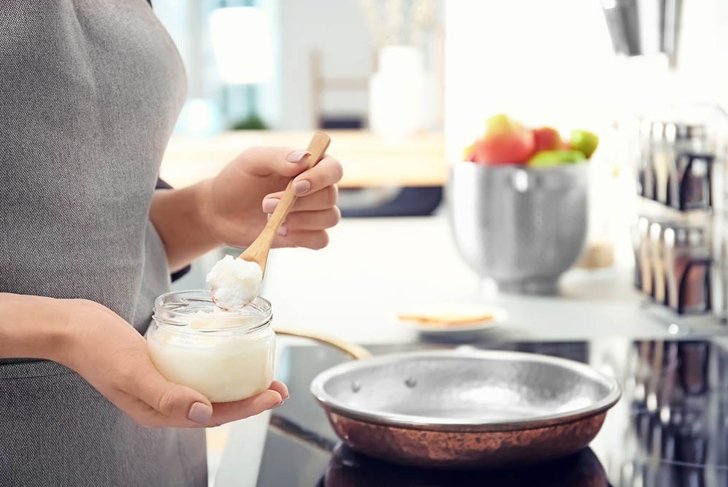 With a smoke point of 350 F (175 C), unrefined coconut oil is ideal for cooking at medium heat. Use it to add subtle tropical flavour to stir-fries, sautés, and curries.
Store coconut oil at room temperature. It will melt if the temperature climbs above 76 F (24 C), but this shouldn't affect the oil's quality.
11
Giving your coffee a boost
Many foodies swear by bulletproof coffee: an energizing blend of coffee, butter, and coconut oil. It might seem strange, but consuming medium-chain fatty acids (which are plentiful in coconut oil) can actually kick-start our metabolism.
Whirl 1 cup (250 mL) brewed coffee and 1 tsp (5 mL) coconut oil in your blender for a simplified version of bulletproof coffee.
12
Making top-notch popcorn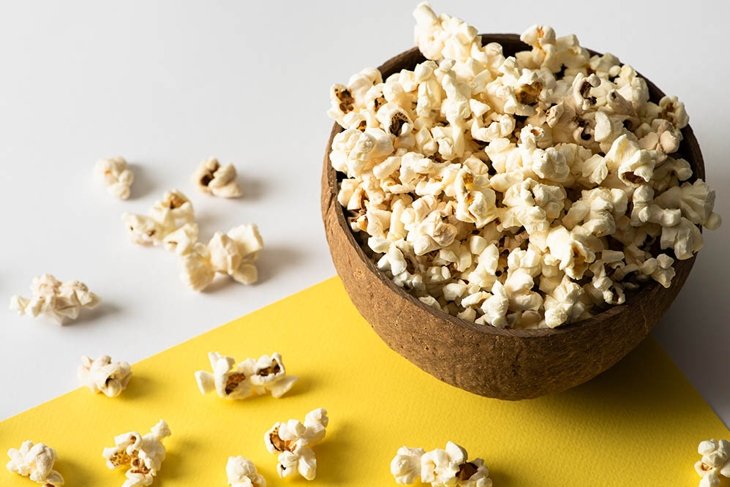 Coconut oil and popcorn is a match made in snacking heaven. For easy homemade popcorn, use 2 Tbsp (30 mL) coconut oil to pop 1/3 cup (80 mL) organic kernels in a covered pot on your stovetop.
Drizzle a little more coconut oil over popped popcorn and finish with a sprinkle of sea salt.
13
Replacing butter on toast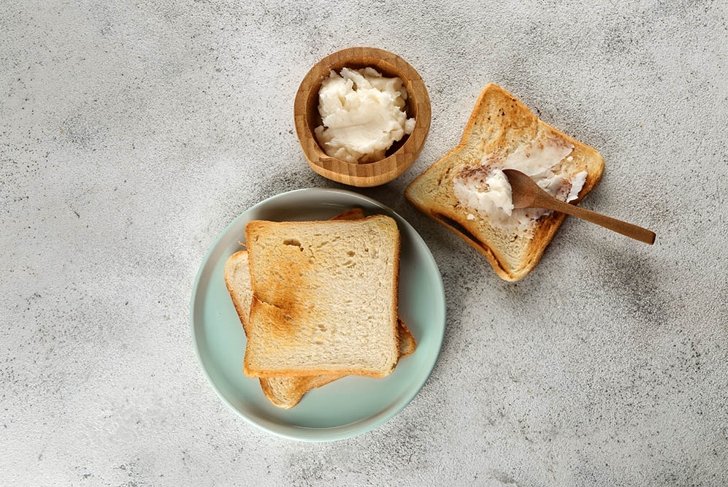 Forgo bread and butter in favour of a more exciting combination: bread and coconut oil. Solid coconut oil melts when spread over toast, resulting in a warm and tropical treat.
Top it off with your favourite toast flavours, such as sliced avocado or a sprinkle of cinnamon.
14
Baking delicious goodies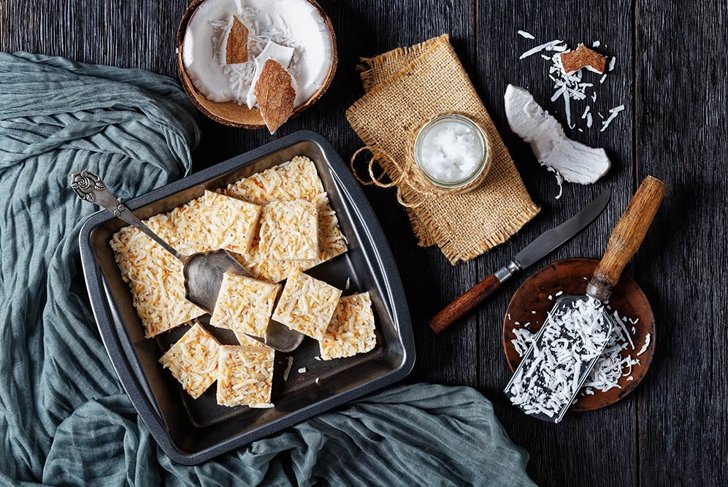 Coconut oil is a delicious vegan alternative to butter and vegetable oils in baked goods. Use a one-to-one ratio to substitute with coconut oil in cookies, brownies, and cake.
For best results, melt coconut oil before using it in place of butter or other oils.
15
Oil Pulling for a healthy mouth
Coconut oil is perfect for oil pulling, an Ayurvedic technique that may help banish bad breath and prevent plaque buildup. It's easy to try—simply swish 1 Tbsp (15 mL) coconut oil around your mouth as you would mouthwash. Although sesame and sunflower oil can also be used for oil pulling, coconut oil comes out on top because it contains a powerful antibacterial and antifungal agent called lauric acid.
If you're new to oil pulling, start with just five minutes each morning. Gradually work up to 10 to 20 minutes.