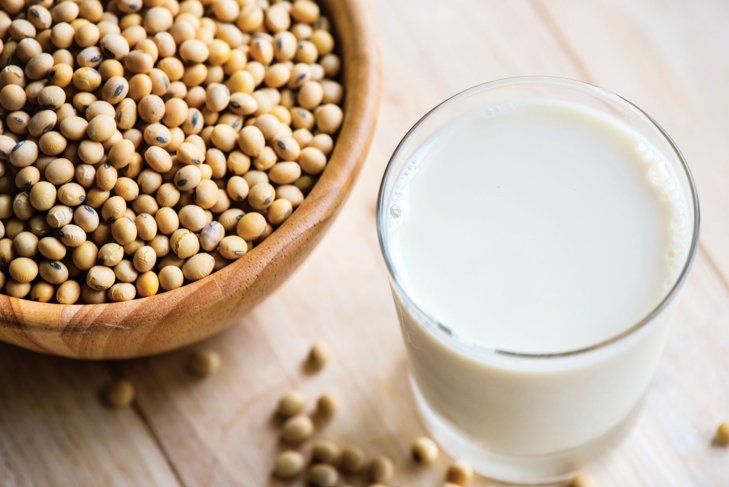 Plant-based protein powders: the proof
We're lucky to have lots of plant-based protein powders on the market today. Most have a "main" protein plus other proteins and ingredients (chia, flax, etc.). But what's the latest evidence for their benefits?
Soy protein has been around since the '50s in isolate form. It's a complete protein and has lots of nutrients and a creamy flavor. A recent study found snacks containing soy isolates reduced appetite and sugar intake.
Pea protein is newer and is low in calories and fat. It has an incredible (though not complete) amino acid profile to boot! Early research suggests it promotes muscle growth just as effectively as whey protein powder.
Brown rice protein has one of the mildest flavors out there. It's a good choice so long as there isn't too much sugar in the brand you're selecting! Research shows that, like pea protein, it supports changes in body strength that are similar to whey protein's effects.
---

Pumpkin pie, potato and gravy hacks!
There's no place like home for the holidays. But everyone at home may not be up for tempeh or kelp … so here are some new (vegan) twists on traditional dishes. They'll please the whole table!
Pumpkin pie is typically made with eggs and lots of condensed milk in the filling … but you can easily replace both with silken tofu for a healthier and just as tasty version everyone will love!
Swapping butter for olive oil in your mashed potatoes not only makes them 100 percent plant based, but also gives the added benefit of healthy fats—without sacrificing taste!
Get on the vegan gravy train by frying up an onion with garlic and herbs like rosemary, thyme and sage, plus half a pound of mushrooms. Add 4 cups of veggie stock and simmer, then thicken with cornstarch to get that velvety consistency.
---
Modern love (for the planet)
Environmentally woke holiday celebrations include being mindful of your decorations' footprint. Make sure you're showing a little love to the Earth this holiday season.
Get a real tree! Yes, it will die, but Christmas trees are carbon sinks while they're alive. They can even be organic. It takes 20 years of reusing an artificial tree before that plastic pine can be considered more eco-friendly than a real one!
Use fewer lights, switch the lights you do have to LED ones and make sure any lights you have are on a timer to minimize energy usage. Your monthly electric bill will thank you too.
Skip disposable plates, napkins and utensils. Regular old washable ones will save a ton of waste and keep some cash in your wallet. Don't have enough dishes of your own? Have guests bring some, or look into dish rental services if you're feeling fancy.