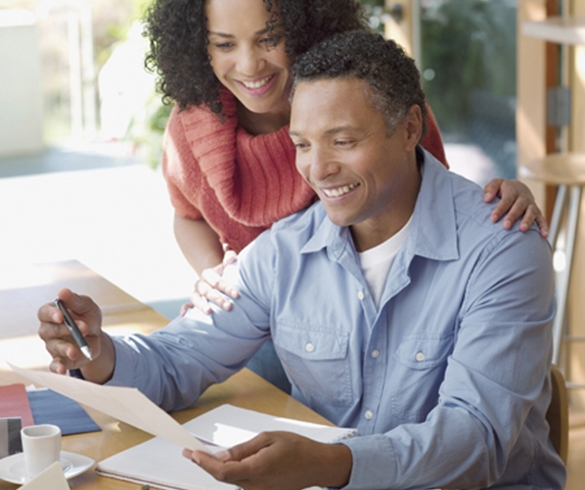 Building a Successful Budget

Whether you're trying to pay off bills, save for a dream vacation or create a nest egg for retirement, having a sound budget is often the first step toward bringing your financial goals to fruition. While budgeting is often associated with finding places to curb your spending, creating and sticking to a budget can be a fairly painless process with the right plan in place.
These guidelines can help you build, manage and maintain a realistic budget that will set you on the path toward reaching your financial aspirations.
Set Goals
When setting your budget, you should also set goals you want to achieve by a certain deadline, even if that's simply having your income and expenses balance out each month. Goals can be short-term, like saving for a weekend getaway within a month; medium-term, such as saving for a down payment on a house in a year or two; or long-term, like paying off your mortgage in 15 years.
Calculate Earnings
Your monthly budget should be based on your take-home pay, so make sure to know exactly how much income you bring in after taxes and other expenses that are automatically deducted from your check, such as health insurance and your retirement plan contribution.
Track Expenses
Once you know exactly how much money you bring in each month, track your spending – every purchase, no matter how small – for at least one month to clearly see where your money goes and what expenses are required and which ones are optional.
Categorize Spending
After a month of tracking your spending, you've probably learned something about your habits, but you also have enough data to begin categorizing your expenses based on what is required each month and what is extra. Required expenses can include rent, insurance, student loan payments, utilities, gasoline and food. While some of these bills may change month-to-month, you can use bank statements to find an average. Extra expenses are ones you can live without, such as cable, internet, dining out, movies and more.
Write It Down
Start with pen and paper if you have to, but writing out your monthly budget and being able to track spending month-to-month is often key to sticking to your plan. Include columns for income, each required expense, every extra expense and savings, and analyze monthly where you fell short or where you could improve in the coming months. There are also computer programs and smartphone apps available to help make budgeting easier.
Stick to It
Once you've set your budget, be wary of temptation that could drive you off-track. Always remind yourself of your goal and know that small sacrifices will pay dividends in the future. Make decisions before you make a purchase by asking yourself if you'll use it often or if you can do without. If you're afraid you might be tempted, use cash or leave your credit card at home.
Make Necessary Adjustments
There may come a point when your budget no longer meets your financial needs or expectations. Rather than scrap the budget altogether, revisit it and adjust accordingly to meet your needs. Know that along the way, new expenses may arise or problems may occur that require a shift in how you reach your goals.
Find more tips for reaching your financial goals at eLivingToday.com.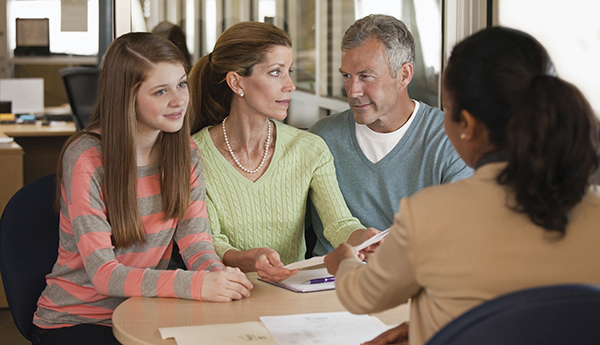 Take a Holistic Approach to Retirement Planning
Although retirement is a milestone for all working adults, decades of hard work may not pay off if you haven't planned for your financial needs once a regular paycheck stops coming.
According to research by the Insured Retirement Institute (IRI), millions of Baby Boomers stepping into their retirement years have unrealistic expectations and lack a full understanding of the danger of running out of money during retirement. However, the challenges do not stop with Baby Boomers. A recent study indicated 47 percent of Gen-Xers and more than half of Millennials believe a secure retirement is beyond their reach.
Experts generally concur that it's never too early to begin planning for retirement, but depending on your stage of life, your approach may vary. Consider this advice from the experts at IRI to get on a path toward financially secure retirement.
Building a career
Once you have a solid budget, stick to it and set aside some money to save. Compound interest adds up over time and the earlier you start compounding, the better. Credit will also start to play more of a factor in your life, as major expenses like buying a house or car, or starting a business rely greatly on your credit.
Mid-career
This mid-career life stage is a good time to set a retirement savings goal, and now is also the time to consider hiring a financial advisor. A professional can help you explore less understood but worthwhile approaches to holistic retirement planning such as annuities. Annuities are essentially insurance contracts that come in different types and offer several options to meet a variety of financial objectives. They are a guarantee of income as you age.
Late career
At this stage, you probably have a better idea as to when you will be able to retire, but it's important to review your savings on an annual basis and make adjustments, if needed, to stay on track.
Ready for retirement
This is the time to start making some choices, such as whether you will downsize your home and how to eliminate as much debt as possible. One of the more complex aspects surrounding retirement can be determining which of your accounts to tap and in what order, and a professional can help guide you.
Explore more resources and tools to aid your retirement planning at retireonyourterms.org.
Source:
eLivingToday.com