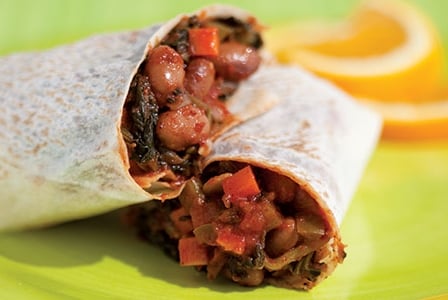 Your kids won\'t be trading away lunch when they open their lunch kits to discover these delicious kid-pleasing options. Try nutritious recipes kids will love.
Getting your children to eat a nutritious lunch can be challenging. How do you persuade them to eat a healthy, nourishing, homemade lunch when they are constantly enticed by salty, sweet junk food in colourful, flashy packaging?
To add to the problem, allergies, asthma and attention deficit hyperactivity disorder (ADHD) are having a profoundly negative effect on our school kids and their ability to learn. But a 2011 study reported in The Lancet suggested that children diagnosed with ADHD who follow a restricted elimination diet may experience an improvement in symptoms. This may have positive implications for nutritional approaches to helping kids with hyperactivity disorders.
Taking the nutritional approach made sense to Lulu Cohen-Farnell and David Farnell, who struggled when they sent their son off to daycare because the meals provided there contained loads of processed foods. These have a high allergy potential because they are full of inflammatory fats, refined sugar, artificial colours and flavours and preservatives.
The Farnells wanted to build a foundation for their son that would set him up for a healthy future. This became their mandate for all children when they decided to develop a catering company based on completely natural, allergy reduced and locally sourced food.
Here are some rocking recipes from the Farnells that will entice your little superhero into eating foods that not only taste delicious but also bump up their vegie intake and turbo-boost their brain power. Make sure to pack a lunch bag with an ice pack to keep food safe.
Recipes
Batman Bean Burrito
Green Gremlin Dip
Muesli Speedsters
The Hulk Smash Smoothie