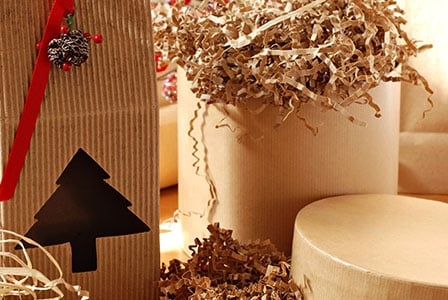 Let alive\'s holiday gift guide simplify your holiday shopping. Our selection of eco-friendly, healthy gifts are available at natural health retailers across Canada.
'Tis the season for catching up with friends and spending time with loved ones—not for running around the mall. Thank goodness for alive's holiday gift guide, featuring meaningful, ecoconscious, and healthy gifts available at Canadian natural health retailers.
Babies and toddlers
Get ready for your daily dose of adorable with these gifts, perfect for your little one.
iPlay. rainwear


These lovable rain jackets, umbrellas, and boots are PVC- and lead-free. Their fun colours and designs will have kids hoping for rain. Bring on the puddles!
iplaybabywear.com
Beatrix New York backpacks
Kids love these backpacks because they each feature a cute cartoon animal. Moms and dads love them because they\'re free from harmful chemicals such as PVC, lead, and phthalates.
 
beatrixny.com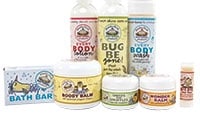 Broody Chick body products
This skin and body care line is perfect for baby\'s sensitive skin— and for the rest of the family too. Wonderbalm and Every Body Lotion are perfect for protecting skin from harsh winter elements.
broodychick.com
Fluf lunch and snack bags
Kids will be looking forward to lunchtime even more with these graphic lunch and snack bags. Even better, they\'re 100 percent organic cotton and made with low-impact dyes.
fluf.ca
Ringley teething toys


These precious teething toys are made from machine washable certified organic cotton and untreated, splinter-proof, naturally antibacterial maple wood.
ringley.ca
Lulujo facecloths/wipes
Gentle on baby\'s skin and beautifully packaged, these organic cotton wipes make a great gift. But since they can also double as super soft facecloths, you\'ll want to steal them for yourself!
lulujo.com
Tweens and Teens
These gifts are cool enough that tweens and teens will want to brag about them to their friends.
North American Hemp Co. skin and hair care


These natural, cruelty-free skin and hair products are packed with nutrition for hair and skin, and great for girls and guys alike.
northamericanhempco.com
Social Conscience fair trade sports balls
Athletic tweens and teens will love that these top quality sports balls also support human rights by paying workers fair wages and guaranteeing no child labour.
social-conscience.com
GLOB natural paint kits
GLOB natural paints, paper, and brushes are perfect for young artists. This kit includes six colours made from fruits, veggies, and spices, so they smell delicious!
globiton.com
GlassDharma drinking straws
These stylish eco-friendly glass drinking straws come in designs made for everything from smoothies to bubble tea, so they\'re even perfect for hanging at the mall.
glassdharma.com
Dads
Is your dad a true outdoorsman? Master of the barbecue? In need of a little TLC?
Nova Scotia Fisherman skin care


This new Canadian skin care line features sea kelp, known for its detoxifying properties. Plus, this eco-minded company has partnered with the Nature Conservancy of Canada, making them even more awesome.
novascotiafisherman.com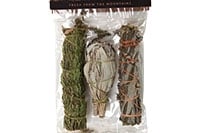 Juniper Ridge smudge sticks


 
These wild-harvested mini smudge sticks are made from the healing plants cedar, sage, and mugwort—each representing a special area of North America.
juniperridge.com
Maple Organics body products


These products for overworked muscles and joints, as well as nourishing skin formulas, will allow athletic Dads to do more of what they love.
mapleorganics.com
Herban Cowboy Dusk cologne


Cologne is a classic gift, but too often they\'re loaded with heavy synthetics and dyes. Not Herban Cowboy\'s—this vegan scent features lemon, lime, bergamot, clary sage, and lavender.
herbancowboy.com
Moms
From gourmet goodies to luxurious skin care products, pamper your mom with these lavish finds.
Honey candles


These clean-burning, nontoxic beeswax candles give off a subtle honey scent, so they\'re perfect for entertaining or quiet meditation.
honeycandles.com
Sukin hand and nail cream


This Australian company has created the perfect remedy for brittle, cracked nails. Packed with vitamin E and aloe, this cream is ideal for an at-home spa evening on a cold winter night.
sukinorganics.com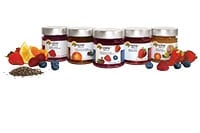 Divine Harvest fruit spreads


Definitely not your average jam—these organic fruit spreads have added chia seeds and oil, making them a source of heart-healthy omega-3 fatty acids.
divineharvest.ca
Burt\'s Bees Intense Hydration


Featuring clary sage, Burt\'s Bees\' new line is formulated to reduce the appearance of fine lines and wrinkles, while leaving skin soft and supple regardless of the weather.
burtsbees.ca
Pure Anada cosmetics


Providing full coverage while still feeling breathable on the skin, this makeup is free from a host of common cosmetic chemicals, including parabens, petrochemicals, and formaldehyde.
pureanada.ca
Grandmas and grandpas
Lesley Stowe\'s Raincoast Crisps


Lesley Stowe\'s new addition to the family of artisan crisps features gluten-free oat flour, certified by the Gluten Intolerance Group of North America. Try the Original flavour or Rosemary Raisin Pecan.
lesleystowe.com
The Ginger People ginger chews and candies


The holiday taste of ginger gets kicked up a notch with these spicy and sweet ginger chews and candies. They\'re the perfect size for a great stocking stuffer too!
gingerpeople.com
Rocky Mountain Soap Company Gardener\'s Gift Set


Does Grandma or Grandpa love tending the garden? The hand butter, nail brush, and soap from this Alberta-based company are perfect for hard-working hands.
rockymountainsoap.com
Maison Orphée Organic Gourmet Spritz


These gourmet vinegars and lemon, chili, basil, or garlic olive oils in spritz bottles make it easy to add a flavour kick to salads and pasta dishes, or in marinades and cooking.
maisonorphee.com
Big ticket item!
Urban Cultivator
For those on your list who deserve a splurge, the Urban Cultivator is the way to go! This all-in-one home garden takes the local food movement to a new level, by growing green sprouts, crisp herbs, and fresh veggies all year round. You'll know your greens are totally pesticide and herbicide free, and since they're so fresh, they're packed with twice as many nutrients as storebought greens.
urbancultivator.net
---
Enter to win!
We're offering readers the chance to win an amazing selection of items from this year's gift guide! Four lucky readers will win the Baby and Toddler Gift Basket with products from the baby and toddler section. Another four readers will win the Gift Guide Favourites Basket with selected products from the rest of the guide! Pick up the January 2013 issue of alive and jump into part 1 of our upcoming series, 12 Months of Wellness. There's no better way to begin your year-long road to wellness than by winning our amazing gift basket featuring products from the gift guide! For more details, and to enter, follow the instructions on alive.com/contest. Contest closes January 18, 2013.
Tip
We've made our best efforts to ensure that these products can be found at natural health retailers across Canada; however, not every store carries every product, so check with your local store. You can also visit any company's website to order online or to look up a retailer near you
---
Ethical giving
These outstanding organizations offer gift-giving programs that give back.
Global Mothers
Aiming to connect women around the world through the experience of motherhood, Global Mothers' beautiful products for moms and children are crafted by women in impoverished countries. By purchasing these products, the women receive valuable income.
global-mothers.comVitamin Angels' Precious Cargo campaign
Committed to dispensing life-saving vitamins around the world, Vitamin Angels' December campaign aims to fund the shipment of vitamins to the recipients who need them so desperately. Individual donations will be matched by corporate sponsors, so donations can go twice as far.
vitaminangels.orgFree the Children's Holiday Wishing Well for the World
Each of these symbolic gifts goes toward breaking the cycle of poverty in developing countries. There are plenty of gifts to choose from—for example, $50 buys a goat to provide nutrition and income for a family, and $100 buys piping for a school water system.
freethechildren.com