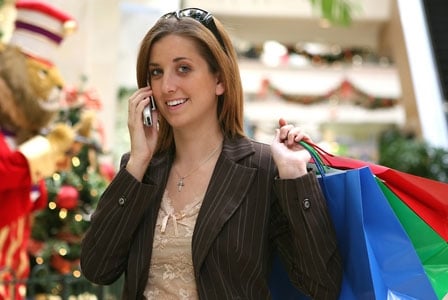 Can a scent motivate shoppers to buy? Researchers have found that a simple orange scent gets shoppers to open up their wallets.
It's that time of year when retail stores are decked out for the holidays, and the annual shopping day countdown to Christmas has begun. For marketing researchers, Christmas shopping season provides the perfect time to determine what scents make shoppers buy. They discovered that simple scents are a retailer's best friend.
The scent of freshly baked cookies has been shown to motivate purchasers to buy homes. So researchers at the Washington State University College of Business decided to develop a scent that would make shoppers shop till they dropped.
Keep it simple
Researchers created two scents: a simple orange scent and an orange-basil-green tea blend. Over 18 shopping days, researchers observed the shopping behaviours of more than 400 customers in a home decorations store. They scented the air with one of these scents or no scent at all.
Scent sells
One hundred people spent 20 percent more on average than the other shoppers. They went on a spending spree when the simple orange scent was diffused in the air.
Researchers caution retailers that, just because a scent smells good doesn't mean it will influence shoppers to open up their wallets. Researchers hypothesize that our brains process a simple scent more easily, freeing our mind to focus on shopping.
Meaningful giving
If shopping in busy malls amidst a crush of shoppers doesn't appeal to you, try something different this year.  There are alternatives to Christmas excess, such as giving green gifts, making edible gifts, and donating to a worthwhile charity on a loved one's behalf. You can also find healthy natural and organic gift items at your local natural health store. Sometimes you can give more by giving less.
And when things get too hectic, don't forget to breathe deeply, go for a walk, and enjoy the natural gifts of the season.