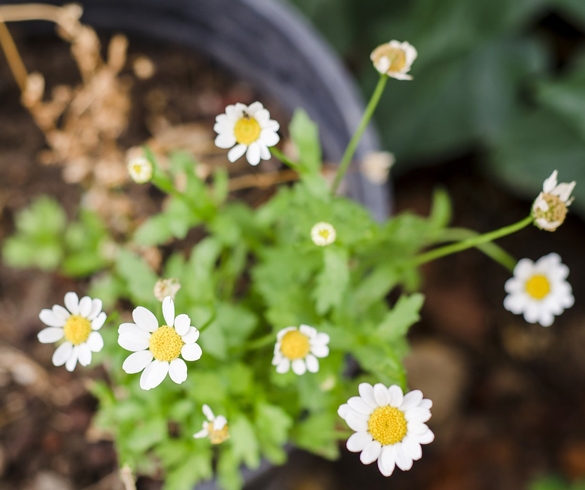 Growing Vegetables in Containers

– If you don\'t have room for a garden, or only want to grow a few vegetables, planting in containers is a great option. You can grow many types of vegetables in containers, and because they are usually close at hand, they tend to get more attention than plants out in the garden.
The Larger the Pot, the Better
When selecting a container, remember that bigger is better as far as ease of maintenance and size of harvest. Half whiskey or wine barrels or large faux terra-cotta containers are big enough to accommodate vegetables such as indeterminate tomatoes, eggplant, and squash, with room to spare for companion plantings of smaller veggies such as carrots and lettuce. Five-gallon containers can hold cherry tomatoes, peppers, beans, and many small leafy greens. A window box is even large enough to grow radishes and arugula.
Tending Container Plants
For proper drainage, containers need to have holes in the bottom. Also, use only sterilized potting mix because garden soil may contain diseases and may not be well draining. Be sure to monitor the soil moisture frequently, and water whenever it\'s dry 2 to 4 inches deep. Or use self-watering containers that have a water reservoir in the bottom. These allow you to go for a week or more without watering.
Fertilize every two weeks with a water-soluble fertilizer for vegetables, or add controlled-release fertilizer at planting time and supplement with a water-soluble fertilizer when needed. Check the fertilizer requirements of the particular vegetables you\'re growing. In large containers, mulch the surface with wood chips or cocoa hull mulch to conserve moisture.
Plant Combinations
Containers allow you to group plants together that are both edible and attractive. For example, try creating a salad container with different colors of leaf lettuce, a bush cucumber, a dwarf patio-type tomato, and even herbs such as parsley. Or how about a tomato sauce barrel with a tomato plant in the center, herbs such as oregano and basil on the sides, and onions intermingled? Or try a root crop container with beets, carrots, radishes, onions, and parsnips in a foot-deep container. And whenever possible, add some edible flowers such as pansies or nasturtiums or violets to liven things up.
You can grow bush types of plants such as squash and beans, or plant the vining types and grow vertically by using a trellis. This leaves space in the front to plant other vegetables. Don\'t hesitate to refresh the planting once certain vegetables are done producing to get the most out of the growing area.
A former floral designer and interior plantscaper, Kathie Bond-Borie has spent 20 years as a garden writer/editor, including her current role as Horticultural Editor for the National Gardening Association. She loves designing with plants, and spends more time playing in the garden – planting and trying new combinations – than sitting and appreciating it.
Source
National Gardening Association